Great News.... Holly Cupala has sent me some swag to add to my give away. The Main winner will receive the Tell Me a Secret ARC and some TMAS Swag. In addition I will add one more winner of TMAS Swag!
The winner of the Signed Copy of The Hunted of 2060 is Riv Re.
The winner of the Limited Edition Copy of The Hunted of 2060 is Kaitlyn in BookLand)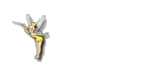 I will contact you shortly. You will have 72 hours to respond.
Don't forget to enter my other contests!
___________________________________
On to the Happening's of my Rad-a-tad Affiliates
Jenn @ Book Crazy is hosting a Read-a-thon
Kirthi @
Pages
had a great post about aspiring author and being a book blogger the pro's and con's
Stormi @
Books, Movies, Reviews! Oh My!
Had an fantastic interview with Beth Fantaskey
Adrienne @
An Addicted Book Reader
has a Recreate Tell Me A Secret Book Cover Contest
Lily @
Lily's BookShelf
has an awesome review of White Cat by Holly Black
Reagan @
Star Shadow
had a wonderful Guest Post by Sean McCartney
Amy @
My Overstuff BookShelf
had an Author Guest Post By Julia London
Please Take some time out for my lovely Affiliates..Don't forget my Affiliate contest that is running!
___________________________________