Today is
Shout-Out Day
. This means I will be giving a shout out to the Authors who have participated in the Birthday Phenomenon. They have all gone above and beyond to make this event happen. So what better way to thank them, then stopping by their sites!
To Gain the extra entry you must visit BOTH authors site and tell me what you enjoyed about the sit
es
!
(taken from her site)
About Laura
Laura Bynum
was born in Springfield, Illinois in 1968. Childhood plans to be a writer of novels and screenplays and a director of films are currently underway. Laura completed her Bachelor's and Master's degrees in Communications at the University of Illinois at Springfield and Eastern Illinois University respectively. She's since done some filmmaking (Ugly Girl Productions) and marketing consulting. In 2006, Laura won the Rupert Hughes Literary Writing Award at the Maui Writer's Conference. As a result, she was signed with the Writer's House. Her Literary Agent is Dan Conaway and her Books to Film Agent is Sylvie Rabineau of Rabineau, Wachter, Sanford & Harris. Laura's first novel, Veracity, is due out January of 2010. In the summer of 2008, while moving from Illinois to Virginia, Laura was diagnosed with breast cancer and has since been successfully treated.

Laura's favorite books are both by Steinbeck- East of Eden andThe Grapes of Wrath. Her favorite song is Solsbury Hill by Peter Gabriel. Her favorite movie is The Quiet Man. She lives with her husband and three daughters in a small Virginia town in the Shenandoah foothills and is currently writing her second novel and first full-length screenplay.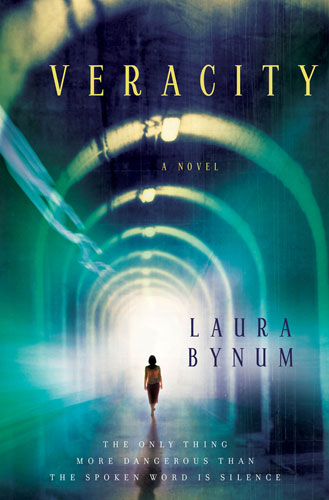 Laura Bynum is Sponsoring 5 copies of Veracity Hardback
(taken from her site)
In late 2008, she launched
I Heart Daily
with fellow ex-ELLEgirl Anne Ichikawa. It's a daily newsletter about likable stuff.
Melissa lives in Brooklyn and has a BA in English from Vassar College. She would tell you her SAT scores too, but, you know, the math part was hard.

She loves meeting teenagers, and is game to speak at your library or school about writing, books, fashion, magazines or pop culture (but, you know, in a smart way).
Check out the offered presentations, and get in touch to discuss.
Violet on the Runway
,
Violet by Design
and
Violet in Private
(Penguin), are a trilogy. Look for
Lovestruck Summer
(HarperTeen) too!
Melissa is sponsoring Lovestruck Summer Signed
As I was saying before to gain an extra entry please stop by BOTH authors site and tell me here what you loved about them!
If you have not entered in the
Birthday Phenomenon
and don't know what I am talking about click HERE!