Today we welcome Gail Carriger!
She is so witty, clever and a ball of fun! She was generous enough to offer up some answer to some questions I had

.
If you could go back in time what would you change in history?
That's a terribly evil thing to ask an archaeologist, and it preempts a discussion of temporal paradox and begs the question "can one person really change history?" Assuming that there are no temporal rebound corrective measures in place, I'll resist the pat answer of killing Hitler. Instead, I shall opt for enacting a legislative protocol in America circa 1950 against fake cherry flavoring. I hate fake cherry flavoring, especially in cough medicine. Much childhood misery could be prevented with a simple ban.
What's a better game Hop-Scotch or Cricket?
I ruthlessly disregard these options and offer up to you the alternative of demolition croquet (a kind of hybrid of mini-golf and croquet played with two
croquet sets
in a very large garden). Now that's a fun game and so dignified.
Does
Alexia
remind you of anyone you know?
Yes. But if I told you I'd have to hunt you down and whack you with a parasol.
Do you believe that the end of the world will happen in 2012?
Nope. I've studied the Mayan calendar. But it'd be jolly good fun if it did.
Anything you might like my readers to know?
I'm a great believer in one major truth of the universe. If you need to put sugar in your tea, you aren't drinking the right kind of tea.
Thanks for such fun questions, I hope I wasn't to silly for you.
If you don't think she is witty and clever after those answers, I don't know what could be clever and witty!
The next in the series is Blameless which releases in Sept.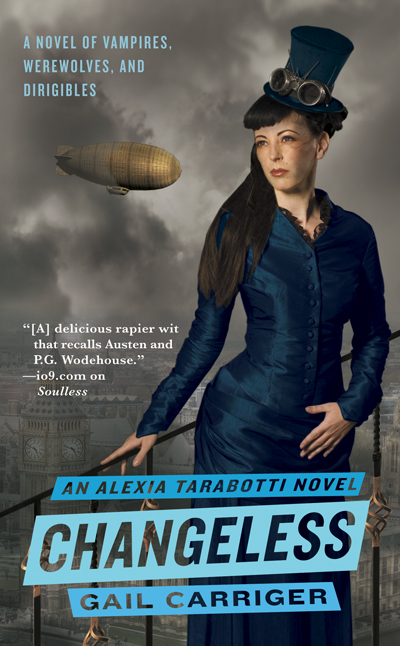 To Gain an Extra Entry Leave a Comment